July Travel: Louisville Bourbon and Ziplining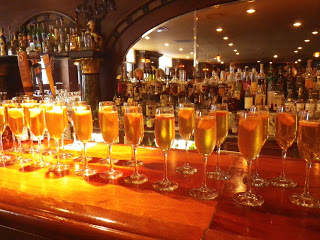 A bourbon with champagne drink served in a flute glass is a house specialty at the Seelbach Hotel in Louisville.
Traveling vicariously or planning future forays away? Today's travel section will inspire you and give you the tools you need to make it reality..
Consider Louisville, six hours or so away, and bourbon comes to mind. Find out why that is and how bourbon is not only a part of the infrastructure but a huge draw for visitors from here and away. The same limestone that makes bourbon good was used to build the states roads and bridges, leaving behind a vast underground cavern that is today strung with ziplines. It's brilliant really because ziplining here can be year round since the "cave" is a constant  58 degrees summer and winter.  Learn about the urban bourbon trail and how to make the iconic Hot Brown, which is far from good for you but yummy to many.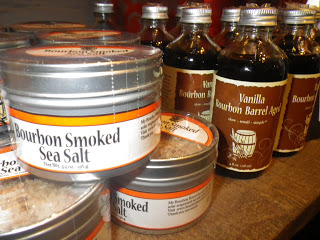 Charred oak wood barrels can only be used once in the making of bourbon, so one cottage industry that has sprung up is the aging of salt, vanilla  and other foods in the used bourbon barrels.